San Francisco Property Management
Let Us Manage Your San Francisco Rental Property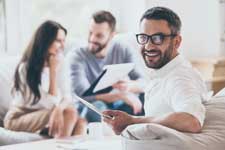 We can customize our management services/contract to meet the individual needs of a property owner. Some or all of the following services for each of our owner/clients can be individualized to fit the specific needs or the client and the property.
Rental/Leasing
Advertise the property
Show the property personally and distribute statements about the property
Screen prospective tenant applications, secure credit report, search public records, verify references and conduct interviews
Negotiate leases and customize lease clauses for property needs
Collect all move-in money, i.e, rent, security deposits
Bookkeeping
Collect rent, Security deposits, and other receipts. Deposit into Trust Account for Owner
Pay all operating expenses for property on behalf of owner, i.e., mortgage, property taxes, insurance, etc.
Submit monthly statements to owners
Maintenance
24-hour, 7-days per week, maintenance emergency number and service response. Coordinate major repairs and renovations with specialists such as electricians, general contractors, plumbers, etc.
General Management Services
Handle all tenant relations, correspondence, phone calls, maintenance requests
Enforce lease requirements on behalf of owner
Serve notices to terminate tenancy, proceed with unlawful detainer action
Employ attorneys if necessary, and complete any necessary eviction action
Technology Services
We use a state of the art, cloud-based property management system.
With over 30 years of experience in the end to end management of apartments, Better Property Management has the resources and the know-how to handle any kind of landlord needs.
Inquire About Our Services
San Francisco Area Information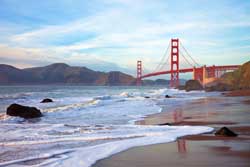 San Francisco, Spanish for Saint Francis, officially the City and County of San Francisco, is the cultural, commercial, and financial center of Northern California. It is the birthplace of the United Nations. Located at the north end of the San Francisco Peninsula, San Francisco is about 47.9 square miles (124 km2) in area, making it the smallest county—and the only consolidated city-county—within the state of California. With a density of about 18,451 people per square mile (7,124 people per km2), San Francisco is the most densely settled large city (population greater than 200,000) in California and the second-most densely populated major city in the United States after New York City. San Francisco is the fourth-most populous city in California, after Los Angeles, San Diego, and San Jose, and the 13th-most populous city in the United States—with a census-estimated 2015 population of 864,816. The city and its surrounding areas are known as the San Francisco Bay Area, and are a part of the larger OMB-designated San Jose-San Francisco-Oakland combined statistical area, the fifth most populous in the nation with an estimated population of 8.7 million.
San Francisco was founded on June 29, 1776, when colonists from Spain established Presidio of San Francisco at the Golden Gate and Mission San Francisco de Asís named for St. Francis of Assisi a few miles away. The California Gold Rush of 1849 brought rapid growth, making it the largest city on the West Coast at the time. San Francisco became a consolidated city-county in 1856. After three-quarters of the city was destroyed by the 1906 earthquake and fire, San Francisco was quickly rebuilt, hosting the Panama-Pacific International Exposition nine years later. In World War II, San Francisco was the port of embarkation for service members shipping out to the Pacific Theater. After the war, the confluence of returning servicemen, massive immigration, liberalizing attitudes, along with the rise of the "hippie" counterculture, the Sexual Revolution, the Peace Movement growing from opposition to United States involvement in the Vietnam War, and other factors led to the Summer of Love and the gay rights movement, cementing San Francisco as a center of liberal activism in the United States. Politically, the city votes strongly along liberal Democratic Party lines. Source From Wikipedia
Areas We Serve
San Francisco
South San Francisco
Daly City
San Bruno
Millbrae
Burlingame
San Mateo
Foster City